This document introduces how to install and update PrimoCache onto your computer. Before installing, you shall have downloaded the latest PrimoCache installer for the desired edition from the link: Download PrimoCache.
Install PrimoCache
Installation of PrimoCache is quick and simple. Double click on the downloaded proper installer file to start the installation. When running the installer on Windows Vista or a later version of Windows, a User Account Control window may appear. If it does, choose Yes to allow PrimoCache to install. Don't worry if you don't see this message.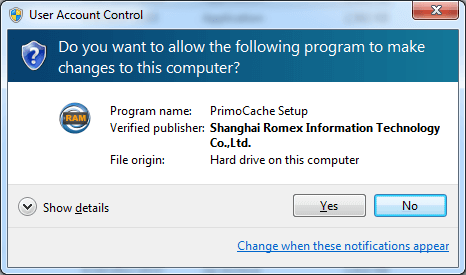 When the installation wizard appears, click Next.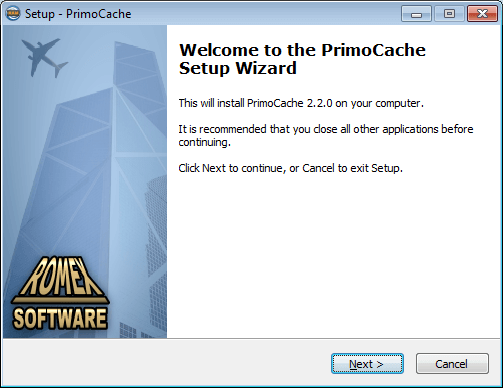 You will need to accept the terms in the license agreement to continue. Click Next.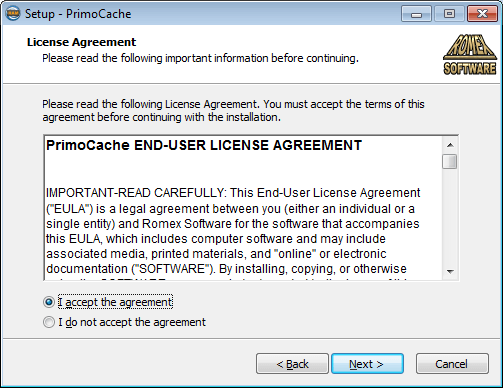 Select the destination for your PrimoCache installation, and choose additional tasks if you want. When you are finished, click Install.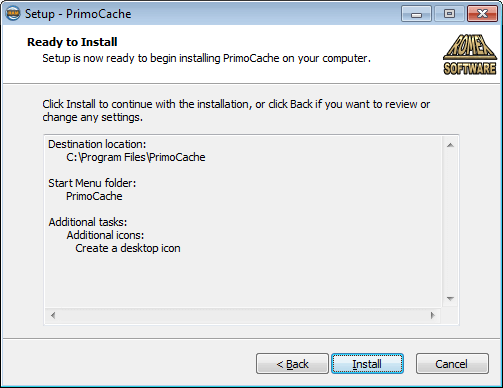 PrimoCache will install itself automatically. Once installation is completed, click Finish. You need to restart your computer to complete installing PrimoCache.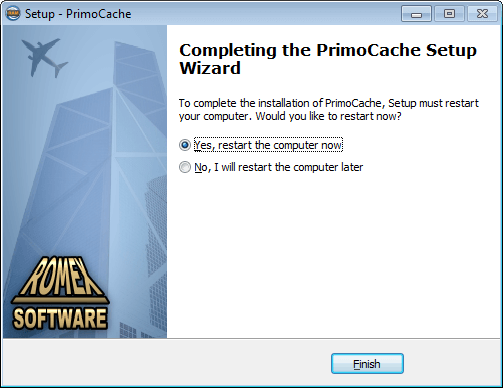 Update PrimoCache
If you have an earlier version of PrimoCache already installed, you can let the installer update (overwrite) your existing installation. There is no need to uninstall the existing installation first.
Double click on the proper installer file to start the update. This is essentially the same thing as doing a clean install of PrimoCache. You also need to restart your computer to apply new version.