Primo Ramdisk Instructions - Manually Save Disk Contents
You can manually save the disk contents to the associated image file or a new image file at any time you want. Click on the

icon button in the command toolbar to start the manual save function.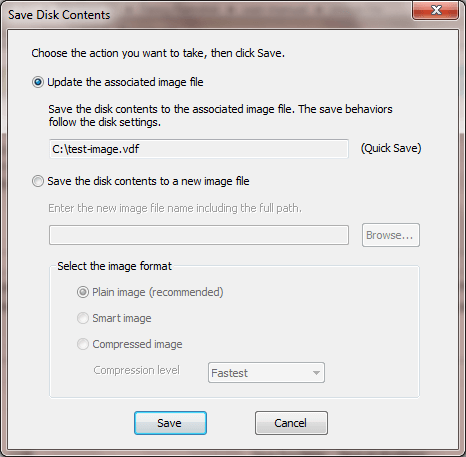 Update the associated image file: It will save the disk contents to the associated image file. The save behaviors totally follow the disk settings. For instance, if Quick Save mode is enabled for the virtual disk, then this function is also subject to the Quick Save mode, which means that it only save the newly changed data to the image file since the last save.
Save the disk contents to a new image file: You can specify a new image file to make a copy of the disk contents.
Reference: Image File Features